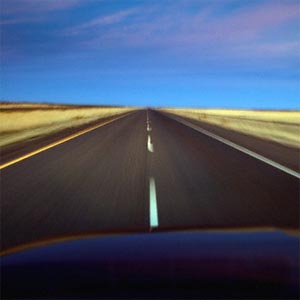 There are plenty of ways to increase targeted traffic to your website however, nothing works like the organic search results when it comes to online sales. According to web psychology top ten websites listed in search engines are the ones most trusted by the web visitors. Researches also show that natural search engine traffic is 12 times more effective in making a sale when compared to Pay per click (PPC) or banner advertisements in the internet. I will give you 5 of the top ways to increase free targeted traffic from search engines. If you like to see Part I read here.
(1) SEO
Search engine optimization (SEO) is the first and best strategy to increase free targeted traffic to your website. When it comes to SEO, you need to optimize your website with keywords and phrases and also focus on building relevant links. By this way your website can rank in top positions for major search engines. As mentioned earlier top ranking websites are believed to be the most trusted and authentic websites by most web users. This helps in generating free targeted traffic to your website.
This is a traditional way of quality link building, which generates good amount of traffic to you website. Directory submission is simply submitting your website address to directory listing in the relevant category. Most of the directories allow free submission, however, care should be taken to submit you site to the most apt category else you may not receive the traffic you expect from directory submission.
(3) Article submission
Another efficient way to drive traffic to your website is through article submission. Millions of internet users are in search of relevant information and search directories to find the information they need. If you submit well written articles on niche topics and provide good information visitors are likely to find your website through the links you provide in your article. This has been so far the best method to drive great amount of traffic to websites. Actually you can automate this process with a software "Article Submitter", you can grab this software for Free when you sign up to my Newsletter. (If you haven´t notice, the form to sign up its on your right, pssst a Tip: the one with the red stop sign, if you like of course, I am not going to put a gun in your head dont worry, but it would be nice if you join me 🙂 ).
(4) Video marketing
Video marketing is the latest buzz word in the online world and this marketing technique is expected to create a dramatic change in the internet marketing. As videos provide a clearer picture of what is showing, you can expect good number of visitors to your website. While article marketing can generate only the elite and the literate traffic, video marketing can attract people at all levels. And it is also the best way to be indexed fast and keep it there longer. If you join my newsletter you will get a special technique to be in the first places in the serps.
(5) Blogs
This is one of the preferred ways of the marketers online since it allows you to be in direct touch with your prospects or customers. It is also the best way to earn some trust, that is the most important to get more traffic to static sites. By creating a simple blog and post relevant articles on the topic that deals with your website you can drive more traffic. As blogs are frequently updated with latest news and information they can drive targeted traffic to your static site. The exciting part of blogs is that apart from generating traffic to your website, blogs can also provide you with a regular passive income.
You can drive traffic to other blogs building yourself other blogs with related information, even the free kind and linking from there to your main blog. One of the best places is Today dot Com that has PR5 and Traffic Rank of 6,859 and will give you some of the juice, therefore the links coming from there to your main blog will be of big quality helping you to achieve better positioning in the serps. You can build as many as you like, this is the best way to contol the links to your blog. No need to deal with picky bloggers when asking for a backlink, just deal with yourself, I dont think you will be picky with yourself, Will you?


Did you know other great techniques to build traffic? Would you mind to share with the community?
To Your Success,
Luis Torres
www.marketing-business-review.com
If you like the Free Info in this Post, please consider to buy me a coffee