I just got an email from SezWho announcing that they are unable to continue with the service but JS-Kit will keep the service up until March 31, 2009.
If you are using this plugin with your WordPress blog then you will need to Upgrade to JS-Kit Commenting if you want to continue with the service according to the information provided by Jitendra Gupta Founder of SezWho.
Jitendra said why he pick JS-Kit in the following statement:
We selected JS-Kit because they are the world's largest distributed social network, connecting over 600,000 publishers with light weight, cross domain services, including Comments, Ratings, and Polls.

I personally dont know if to use the SezWho anymore, it seems to lower the loading speed of my site, I even were considering to remove it completely. But if you do like it and still want to continue with a service like them, then Upgrade now before March 31, 2009, after clicking you will be promted to the next JS-Kit screenshot.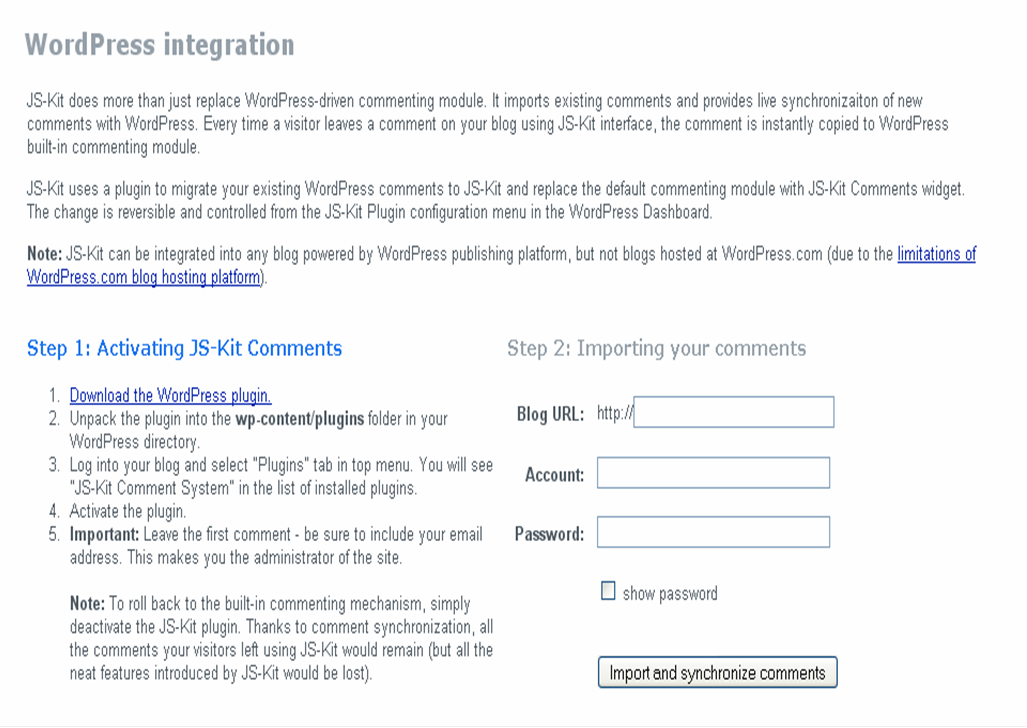 Now just follow the instructions, first download the new plugin and upload it to your site according to the guidelines provided by JS-Kit.
Hope this will help in case you like the SezWho plugin. Peter I guess you will need to follow this in case you want to stick with them.By the way I am talking about Peter Lee from Work From Home Business Blog, it seems he like it, my first reaction when I read about this were I will let Peter know so he can continue his great work using the features from his beloved SezWho plugin.
Are you currently using SezWho? Did you like the features included in it? Let us know what did you think about this change, I will love to hear it.
To your Success,
Luis Torres
www.marketing-business-review.com
You´ll Love These Ones Too:
If you like the Free Info in this Post, please consider to buy me a coffee