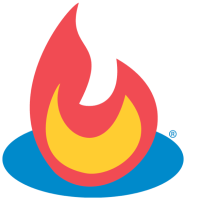 Since Google's acquisition of Feedburner in June 2007, everything were been running normally on their original servers and software, but Google has different plans. All Feedburner accounts need to transfer their feeds to the Google system by February 28th, 2009 in order to maintain seamless feed traffic.
I just moved all of my feeds this evening to try out the system, and I can attest that it is quick and painless. I were somewhat spooked by the thought of having some sort of nightmare with my feeds disappearing from the face of the earth. But it seems until now, everything its fine.
Here are the steps:
Log into your account at http://www.feedburner.com
Before you can even sign-up, a window asking for transferring you or to continue to the old feedburner will pop. You need to click in the button below.
It then confirms if you are already signed in as a Google account-holder (I was logged into my e-mail, so I was) and asks if you'd like to use that account, another account, or create a new Google account to manage your feeds.
After that step, you just need to confirm which feeds will be transferred, and you're done.
All in all, it took about 3 minutes to move them all. The new Feedburner login page is http://feedburner.google.com.
Check your feed numbers before transferring, so you will know if the transfer went ok. Google said, it is not a problem with our feeds, since they will be redirected to them.
Did you transferred your feeds yet? Had any problems? Please tell us any issue you had, you may help others with that same problem, in case you had aklready fixed of course.
To your Success,
Luis Torres
www.marketing-business-review.com
If you like the Free Info in this Post, please consider to buy me a coffee