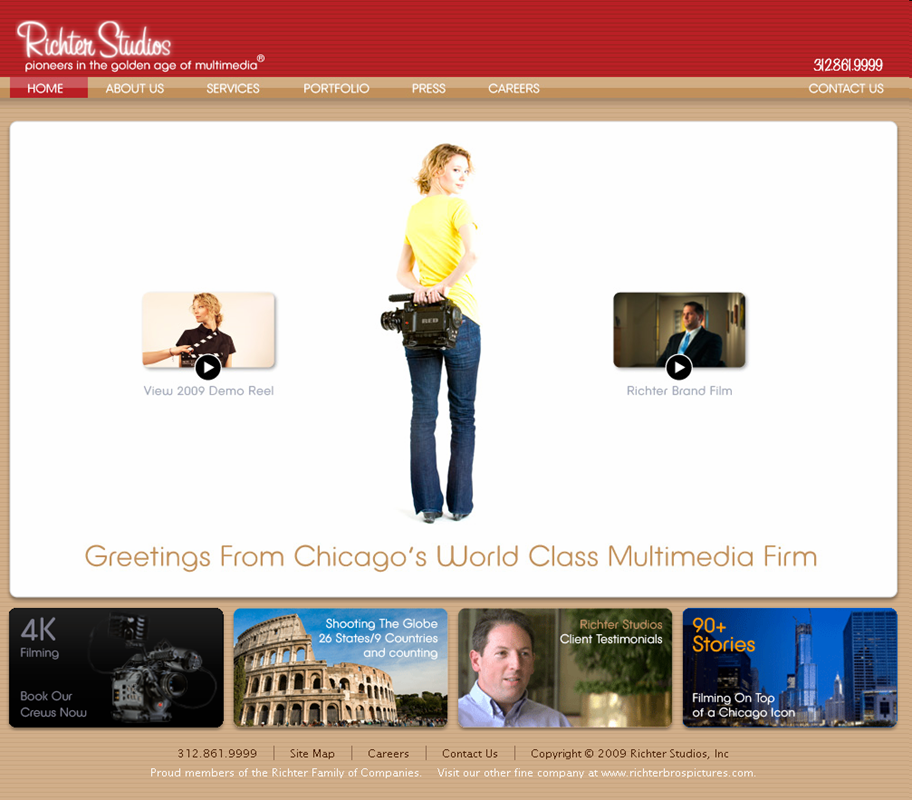 I just found a professional company where you can outsource all your video production efforts. The name of this company is Richter Studios experts in Corporate Videoproduction.
If you need videos for corporate, training, trade show, recruitment, marketing, sales, tv or promotional video or just to document your process and procedures, even if you need actors, lighting or studio time, Richter Studios can shoot in any format from any location.
If you already have the video but want a real professional post-production editing then you may take a look with this guys. They have world class editors and animators that can do 2D graphics, 3D animations, text treatments, logo animations, stylized effects and animation.
They have been in business for over 10 years you can check their servicesonline. They are based on Chicago, you can contact them here.
They also had been creating interactive content from simple Flash animations to 1+ million CD productions to web 2.0 websites for the last decade. They can even implement tracking/metric solutions on CD based content. Be it PHP, SQL, Lingo, Action Script, HTML, XML, ASP or any of the other programming languages.
Meet the crew of this corporate video production company Richter Studio.
What can you do with a Pro Video.
You can use it for traffic generating purposes and for attention grabing tasks like using the video for affiliate marketing embeded in your affilliate landing page like some Super Affiliates do.
To generate traffic you will need to submit the video to several video paltforms and do some bookmarking. The more professional look your video is the more attention it will grab then you will get more views and therefore more potential visits and sales. That´s why using professional outsourcing to edit or produce your videos is a well spend it money.
You may contact Richter Studios for a quote for your specific need, you can be sure this people are not scamers, they even have already produce and released it's first motion picture, "Discovering Deerpath".
If you want to take your business to the next level you need to outsource to the Pros.
What´s your take on this? Will you want to stand out from the crowd?
To Your Success,
Luis Torres
www.marketing-business-review.com

If you like the Free Info in this Post, please consider to buy me a coffee