I just recently reach my limit at Twitter, I could not follow my new followers back and that is an atrocity, but what can I do?

I asked some people and found out that Shanker Bakshi already had the same problem and got the answer from Twitter and he also got some responses from his followers.
We reveal some limits only when you reach them, and tell you about others in advance. Twitter currently applies limits to any person who reaches:

1. 1,000 total updates per day, on any and all devices through web, mobile web, phone, API, etc.

2. 1,000 total direct messages per day, on any and all devices.

3. 100 API requests per hour.

We've also placed limits on the number of people you can follow. The number is different for everyone, and is based on a ratio that changes as the account changes. If you hit a follow limit, you must balance your follower/following ratio in order to follow more people- basically, you can't follow 50,000 people if only 23 people follow you. Based on current behavior in the Twitter community, we've concluded that this is both fair and reasonable.
Based on the above mentioned, I knew then what was my problem but now, how can I solve it?
Harsh Easy Solution.
I just needed to go into my Twitter account and head to my "following" tab and check one by one in an ordered way so I will not get lost. After clicking on the first people I am following (and landed on his/her profile twitter page).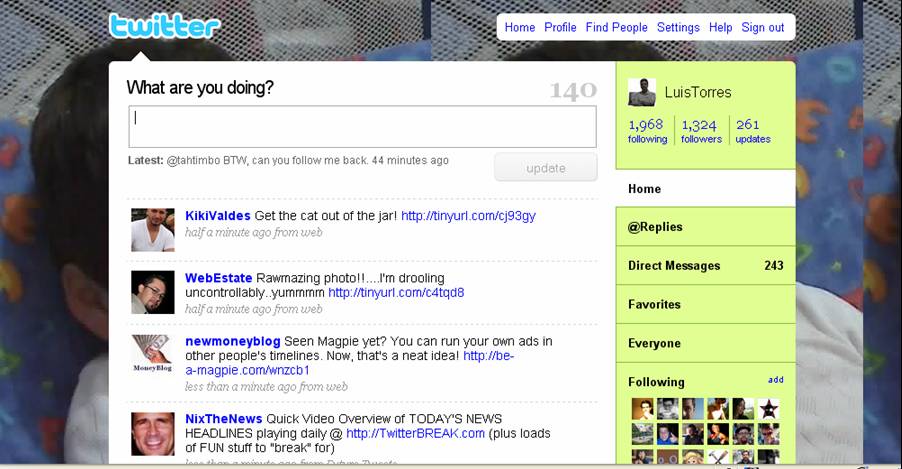 I will need to go and check the "followers" tab and now just see each of the people there and look for me, if I am there, then it means, they are following me, if not, well I think then I am not been follow.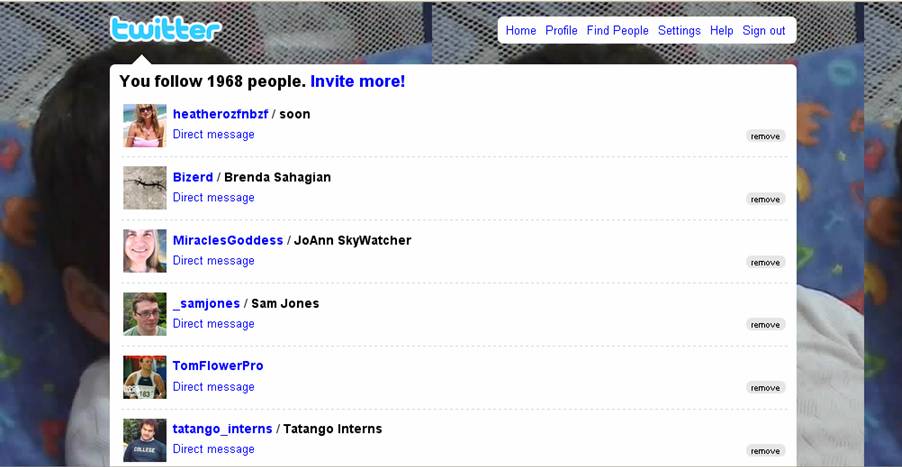 As you see this "advance technique" will be a little too time consuming. It may be no much problem if the guy you check has only 10 or 50 followers but what if there is 1324 followers (like the ones I have, in case you have not see the snapshot J ) to be revise, that would be a real Hell.

But hey, such is life.

Oh! You still here, may I think you want a better and not so dumb solution? Guess so, ok, keep reading then.

A lot Better Solution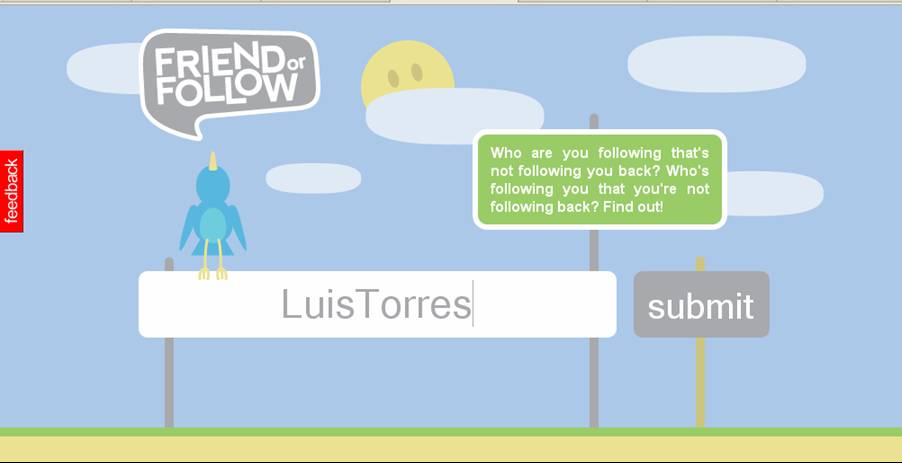 This one, actually John Chow itself told me about it in a comment in his site. The name of this Free tool is "Friend or Follow".

It is very easy to use, type in your Twitter Username and click submit, that´s it (BTW, the name in the image it is my Twitter Username, just in case you want to follow me
) you will get the next screen image.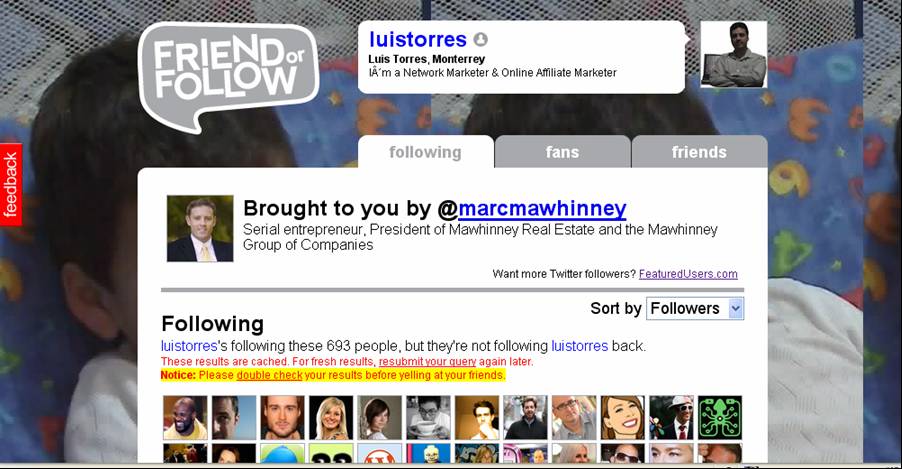 The following tab is the really "Mean and Ugly" people that does not return the favor, which ones are not allowing you to follow all your followers.

Now just click (Tip: Use the right click and open link in new tab so you can return to the page to open as many as you can. Why, because they do not use – target="_blank" – you don't want to reload the page every time you want to go for the next guy) to open the profile Twitter page, you will need to login at your twitter account and now just "unfollow" them one by one.

I still got 693 people to unfollow, even if this seems very time consuming (It is, believe me) there are new features to come and one is "Add some (mass) follow-nofollow buttons to the user icons". This one alone will do the work terribly easier.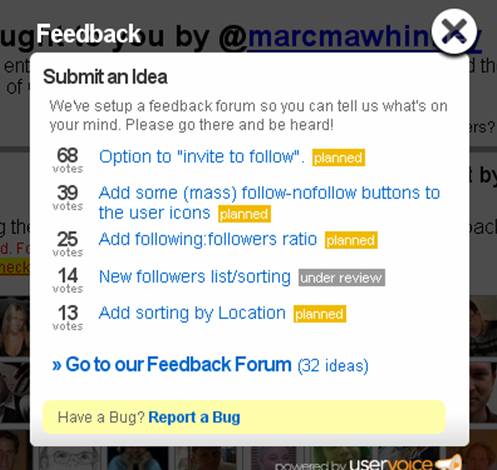 In case you still wondering why to unfollow, very easy, this is the fastest way to begin to follow my old followers and my new ones.
In the second tab there are the "Best Kind of People" (BKP for short, if you are one of them don´t despair I will follow you soon) you can find, the ones that I am not been able to follow because the "Mean and Ugly" people from the first tab didn´t return my favor, but thanks to this site I will be able to do so again. And the last but not the least tab is "Friends", this word say it all, this is the people that truly are committed to success and the ones that I truly love (If you are one of them, please say hello and leave me a comment).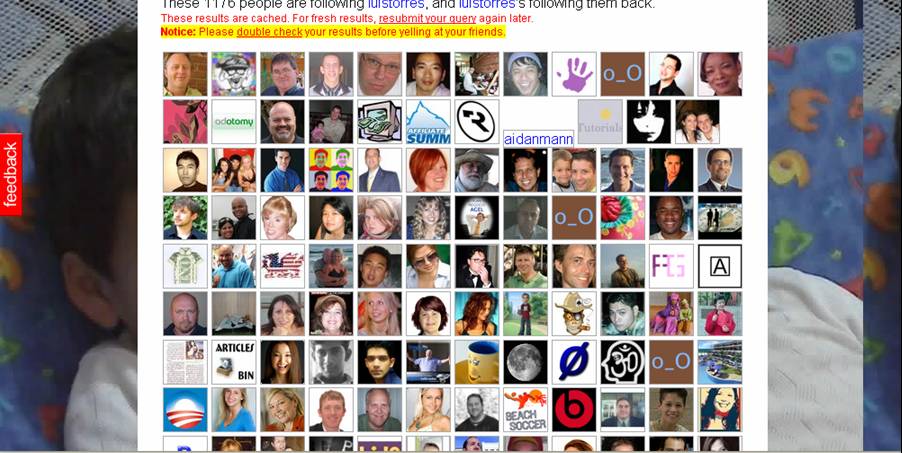 Since I am using Tweetlater to automate the process, if you follow me I will follow you back in autopilot. Now there is a new feature to unfollow anyone that unfollows you, so with these both tools you will be able to give a full maintenance to your Twitter account.

My Twitter Policy will be now: Follow me and I will Follow you as long as you keep Following me, simple.

I can do this automatically with the tools mentioned. Even if someone tells you that is following you, just come and check it for yourself here DoesFollow.com and know if is true, if not it is after you to follow them or not.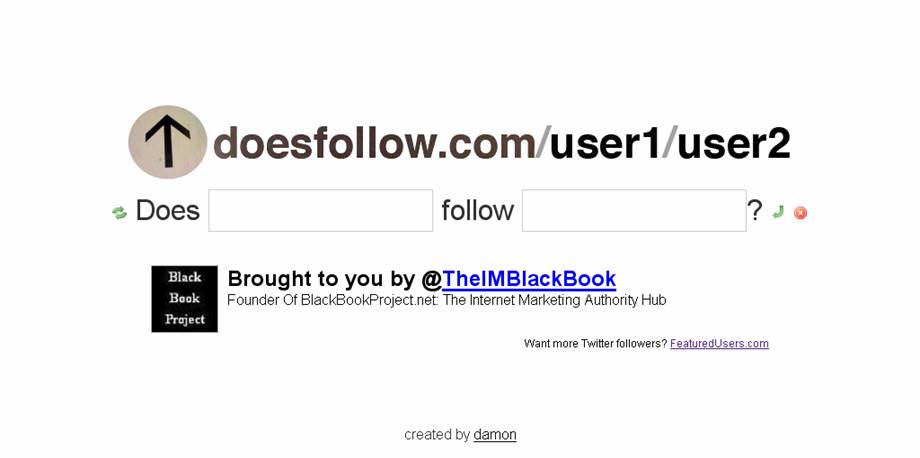 I have resolve my Twitter problem, I hope yours too, if not tell me I may help you.

If you are not following me, please do it and I will return the favor now

Have you this problem? Let me know, just leave your kind comment.

To Your Success,

Luis Torres

www.marketing-business-review.com
You´ll Love These Ones Too:
If you like the Free Info in this Post, please consider to buy me a coffee